If you want a floor that looks beautiful, is hardwearing and easy to maintain, look no further! Luxury vinyl planks are a popular choice for these reasons and many more. We'll outline the beauty of these floors for you, here's our definitive guide on everything you need to know about luxury vinyl planks.
Why choose luxury vinyl planks?
Luxury vinyl planks come in a wide variety of designs; our Panorama, Signature's flagship range contains 22 true-to-life designs that perfectly imitate the natural textures of Aussie Species, oaks, and stones with high definition.
Luxury vinyl planks are extremely durable, and Signature's premium quality Daylesford luxury vinyl planks provide value for your money that is backed by a lifetime warranty.
Perfect for families with active Australian lifestyles, luxury vinyl planks are scratch and stain resistant. Signature provides heavy duty wear layers to protect the surface from scratches and scuff marks.
Luxury vinyl planks are a great flooring option for those who want the look of solid hardwood or premium stone floors, but with easier maintenance and in a budget-friendly option.
Luxury vinyl planks are water-resistant making them a great choice to install in wet areas like your kitchen, bathroom, and laundry. Signature offers superior water-resistant luxury vinyl planks.
Unlike hardwood or tile, luxury vinyl planks are comfortable underfoot, making them a good choice for areas where you spend a lot of time standing, such as the kitchen.
A quick vacuum and mop are all it requires to maintain them. Signature's luxury vinyl planks provide hassle-free cleaning.
Luxury vinyl planks provide a perfect combination of style and functionality for carefree and elegant living in your home.
What are the benefits of luxury vinyl planks?
True-to-life designs inspired by nature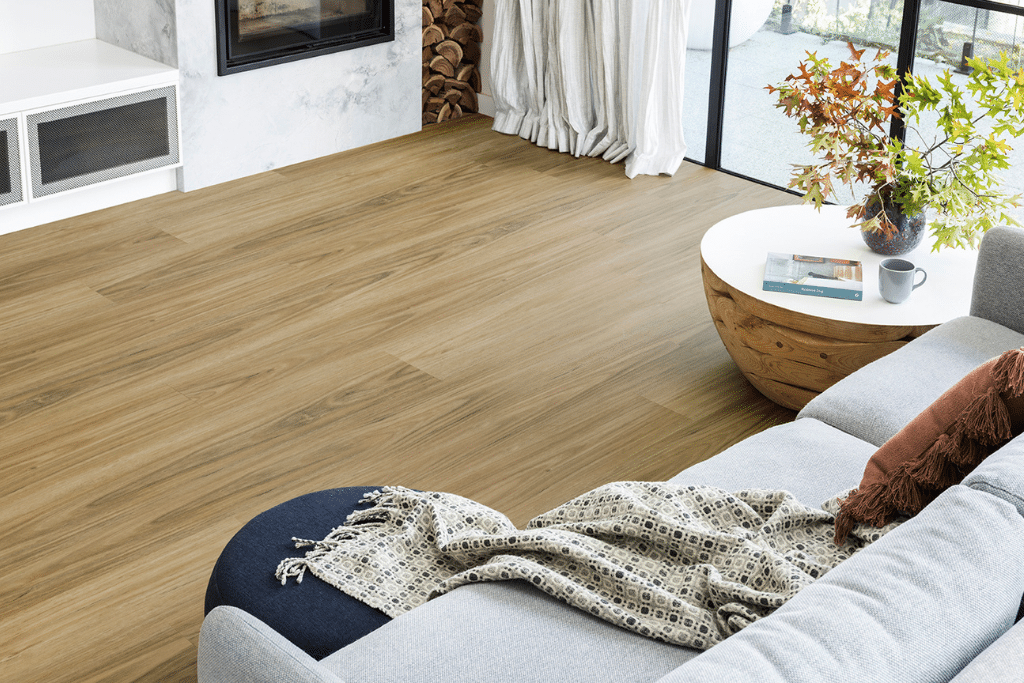 From the beautiful grains, knots, and textures of natural wood to the unique surfaces of stones, luxury vinyl plank flooring offers a versatile range of design options that can enhance the aesthetic appeal of any room. The timeless appeal of Aussie Species designs brings the natural landscape of Australia into your home. With its specific colour palette, you can create a calming and sophisticated foundation that provides the perfect backdrop for our unique interior trends.
With classic Oak designs, we offer a range of neutrals from soft, white-washed greys to warm honey, and rich ambers. The perfect complement to a wide variety of interior designs, no matter where your tastes lie.
Within the Panorama range, Signature offers a selection of on-trend Stone designs that look exceptional in wet areas and offer a high performing substitute to tiles.
Budget-friendly flooring solutions for all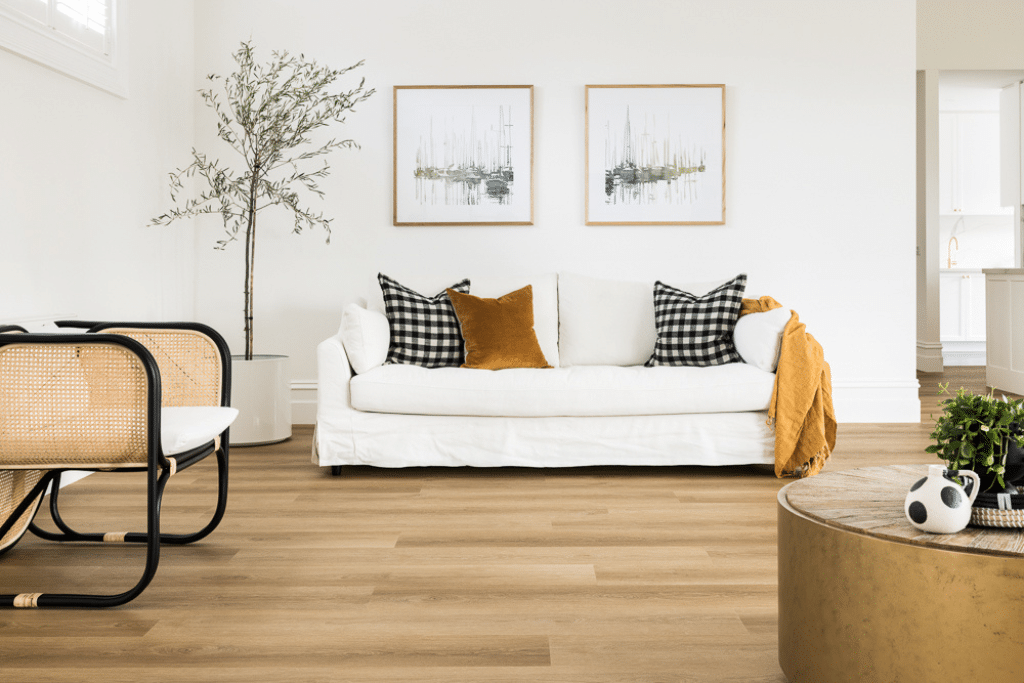 Luxury vinyl planks offer a premium quality flooring solution with feasible price points, this is especially helpful when sticking to your project budget. They are extremely durable with hardwearing surface protection, making them value for money in homes with active busy lifestyles. Similarly, if you want to refresh an investment property, luxury vinyl planks will add value to your investment in an easy-to-install and cost-effective way. 
Made to last the distance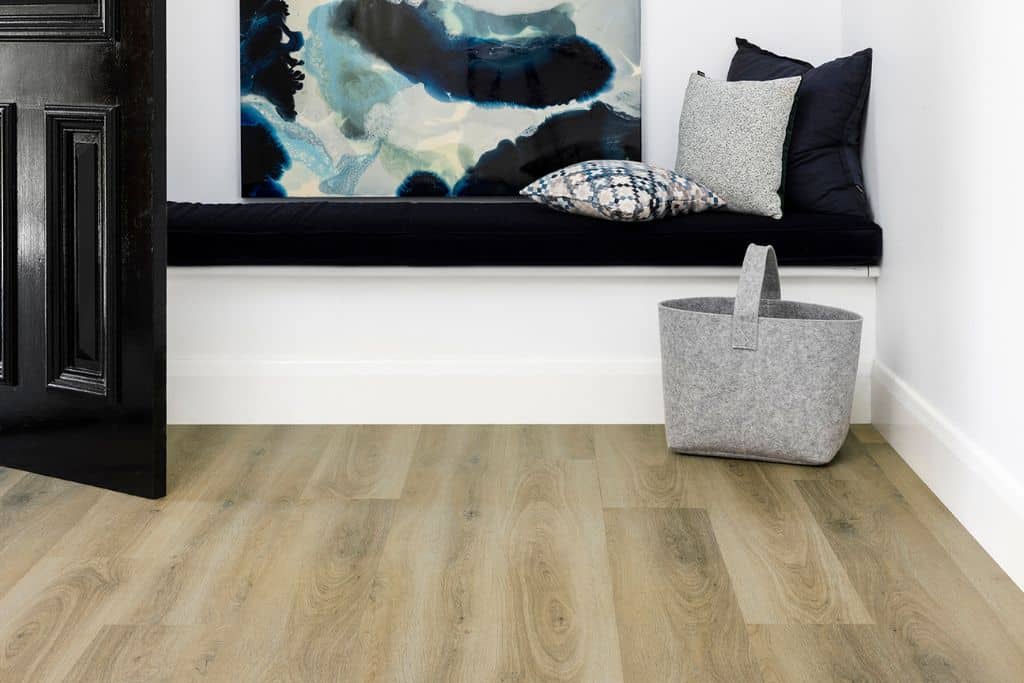 In high traffic areas, like your entrance and hallway, luxury vinyl planks have the durability you're looking for with hard-wearing scratch and fade resistance. Combined with spill, stain and water resistance, you can rely on luxury vinyl planks' optimal performance in all hard-working areas of the house. Making kitchens, bathrooms and laundries stress-free areas of your home should unavoidable water spills occur. Relax and enjoy time with loved ones knowing your Signature Floors luxury vinyl planks are guaranteed for the long term with a 20-year residential warranty.
Carefree low maintenance living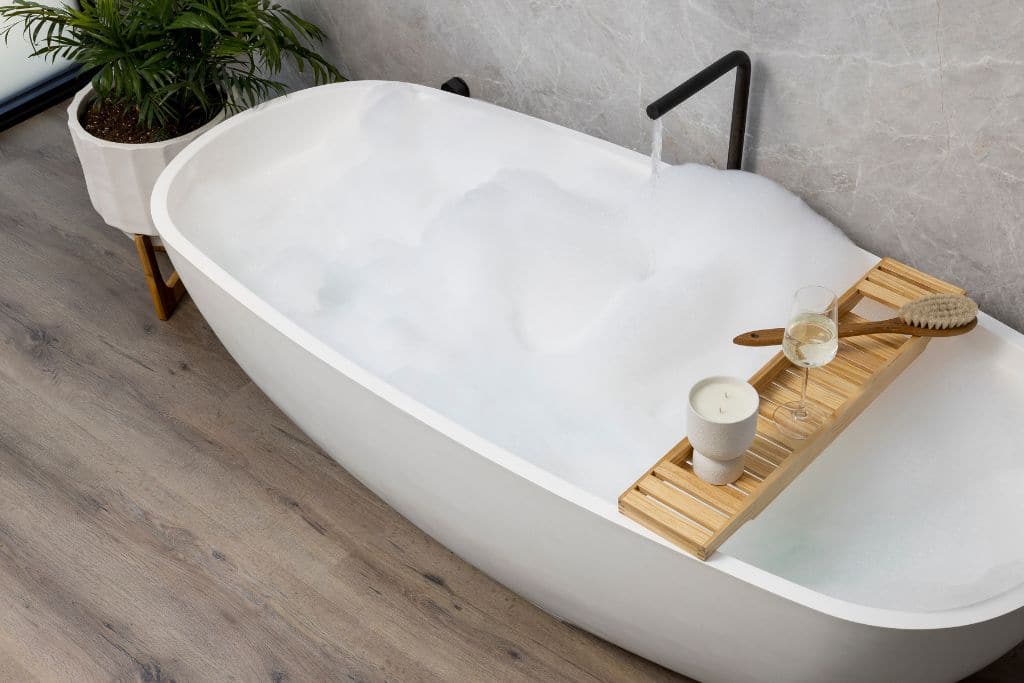 Of the many chores you must do at home, keeping a sparkling floor may be one of your least favourite things to do. Luxury vinyl planks have a polyurethane (PUR) wear layer treatment that will make your life easy. This ultra hard, clear surface coating protects your floor, so that regular vacuuming to remove dirt and grit, and a quick mopping will  keep your floors looking perfectly clean. In case of spills and stains, a quick wipe with a damp cloth is sufficient to clean up any mess without a trace.
Comfort and stability underfoot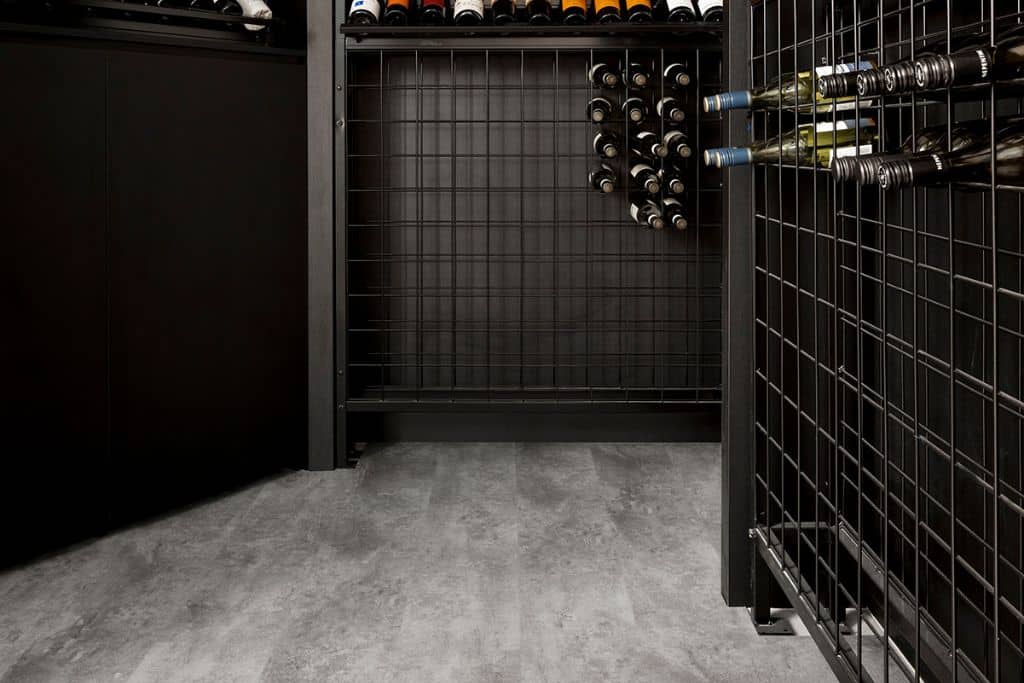 All of Signature's luxury vinyl plank ranges are tested for slip resistance, giving you peace of mind and a sense of safety, particularly important in wet areas. You can find the P-rating for the wet pendulum slip test in the specifications for each of our ranges.
Unlike tiles, stone or concrete floors, luxury vinyl planks feel warm underfoot keeping the ambient room temperature. For a toastier feel, they are also compatible with water based underfloor heating. They also feel softer underfoot, perfect for those hard-working areas of the house like kitchens and laundries where you'll mostly be standing or walking back and forth. And if any accidents happen – a dropped plate or bottle of wine – a softer landing awaits that just might save the day!
Signature's extensive collection of luxury vinyl plank ranges features various on-trend patterns and designs perfectly mirroring the natural textures of timber and stones, offers supreme quality representing value for money, and also has these additional benefits!
Signature's Panorama range is certified Global GreenTag ™, which means they contain low volatile organic compounds (VOC) levels and zero toxicity affirming them as a great choice for both you and our environment.
The Daylesford range offers extra-long planks that make installation a breeze. They can quickly and easily be installed across large expansive areas with less effort making your space feel larger and more open.
Our Genero Collection contains ranges that offer longer or broader planks, helping you achieve different looks and floor designs. Genero Multi-lay Wide Board offers an additional Microgard  surface treatment with anti-microbial and anti-bacterial properties to help protect your family, keeping the floors germ-free for healthier living.
Signature's collection of luxury vinyl planks are a stylish and practical flooring solution of superior quality, high functionality, and easy affordability. Our luxury vinyl planks are also resistant to moisture, scratches, and spills, making them an ideal choice for busy active lifestyles, and requiring minimal maintenance. In addition, their beautiful colours, patterns, and styles can enhance your space's overall aesthetic. Check out Signature's luxury vinyl plank ranges to find the perfect flooring for you.
You can use our Floor Visualiser on our website to envisage which colour and design would look great in your room. So head to our website, upload your room photo, and discover which luxury vinyl plank design will look perfect in your space. If you want to feel the quality of our beautiful designs, you can order free samples, and we will deliver them direct to your door. At Signature Floors, we want to help you find the best flooring solution for you, so check out our luxury vinyl plank ranges here.