Choosing a carpet for your room can be both an exciting and an overwhelming decision to make. It can be exciting because the beauty and warmth a carpet brings to a space is immeasurable, but it can be overwhelming when you have to select from the myriad options available in the market. Constructed from superior quality synthetic fibres, they are soft to the touch and are highly durable, the many benefits of nylon carpets make them a preferred choice of floor covering for your home.
Signature is known for its extensive offering of colours and manufacturing of the softest and plushest nylon carpet piles that are highly durable, aesthetically impressive, and of great quality. Here we give you a lowdown on nylon carpets, the types available in the market and some of the incredible benefits they can bring to your home flooring. 
What are nylon carpets?
Nylon fibres were created to mimic the look and feel of silk and were used to make women's stockings, among other things. When Charles Stine, vice president of Du Pont, announced the invention of nylon circa 1930, he said, "Nylon can be fashioned into filaments as strong as steel, as fine as a spider's web, yet more elastic than any of the common natural fibres." Almost 20 years later in the 1950s nylon carpets were introduced. Although at that point Charles was referring to women's stockings, the characteristics of nylon never changed and holds as true to its description now as it did back then. With the progression of time and technology, nylon's texture and construction have only improved, and with proper care and maintenance, it can be long-lasting too.
Benefits of nylon carpets:

Many homeowners today love the idea of a durable carpet that also offers softness underfoot, and nylon carpets are ticking those boxes just perfectly. Here are some features that make this choice of carpet a worthy investment. 
Low Maintenance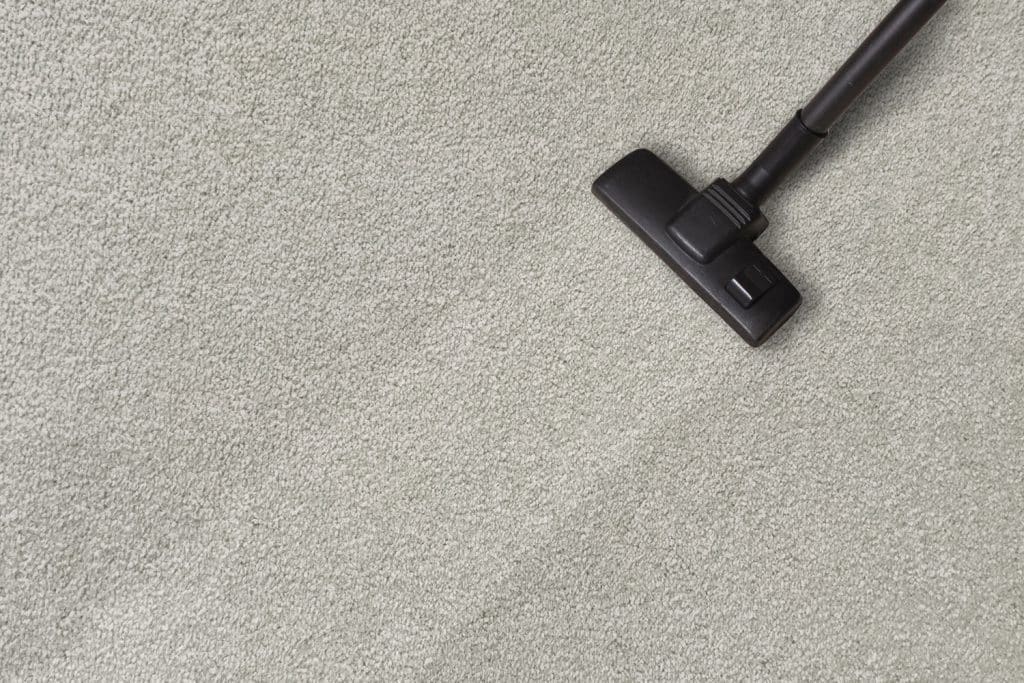 Your home is your haven, and while you want a clutter-free and tidy-looking home, let's all agree it is no mean task to achieve. Having a carpet that is easy to maintain can lessen one task off your everyday chores' checklist. Vacuuming your carpet at least once a week, thoroughly and particularly, especially in high-traffic areas, will prolong the life of your carpet and that is how easy it is to keep your nylon carpet looking clean.
Durable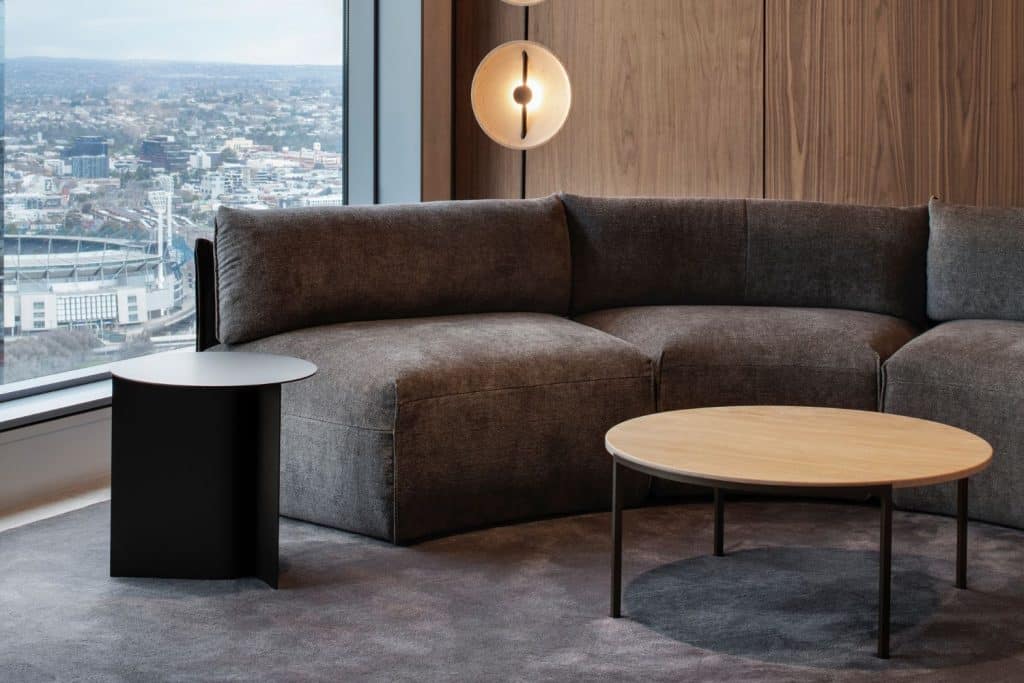 Nylon fibres can be crushed, twisted, and even stretched to over 33 %, making them highly flexible to retain their original shape more readily than other fibres. In addition, the fibres of nylon carpets are designed to hold up to high-traffic areas like the bedroom or living area, which sustain the weight of heavy furniture and constant foot movements ever so often. 
Stain, spill, and fade-resistant
Need we say more? Spilling and dropping food is inevitable, but nylon carpets make cleaning easier without much effort if you attend to it immediately. Nylon locks the colour and resists the absorption of fluids and dirt, which means you only need to vacuum the dust and dirt and attend to a spill by using just water and patting it dry with a sponge or paper towel until it is touch dry. This also curtails the risk of shedding or matting otherwise caused by scrubbing. In addition, nylon fibres are treated with an extra layer of colourfastness, making them fade-resistant.
Manufacturing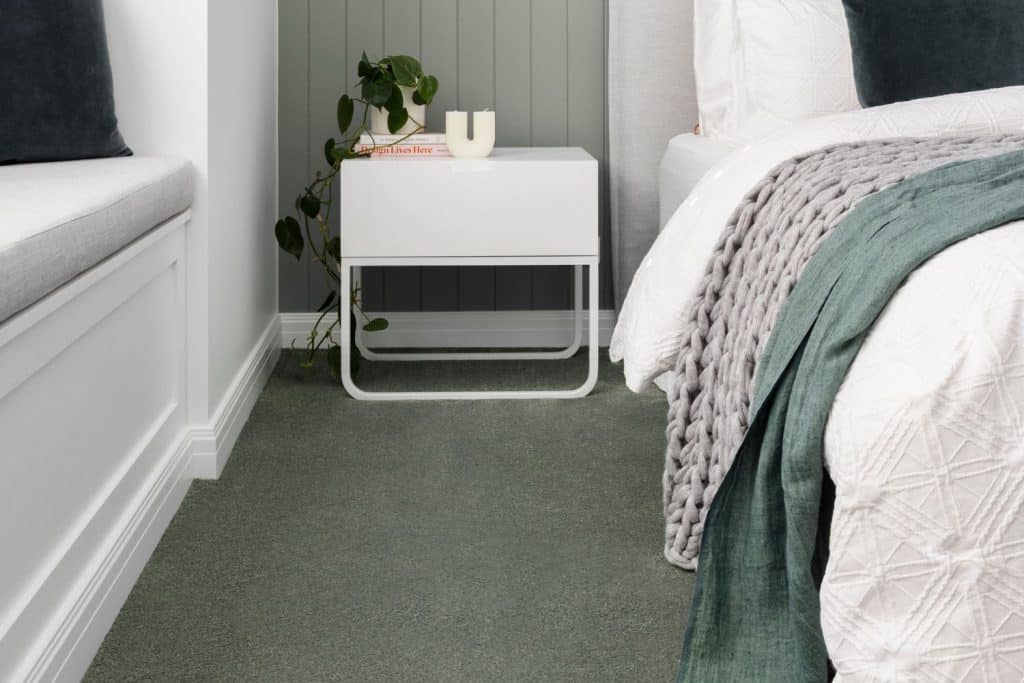 Signature's Econyl® collection of carpets is woven from regenerated nylon recovered from fishing nets and other recycled nylons. Nylon can be recycled infinitely without losing its natural qualities and looking as good as new every time it is restored. It also comes with a 100% PET backing derived from recycled plastic bottles. In addition, our carpet yarns are treated with Colour Gard®, which provides an extra shield to protect carpets from fading. So along with investing in the superior quality of our Econyl carpets, you will also ensure you make a conscious choice.
Lifestyle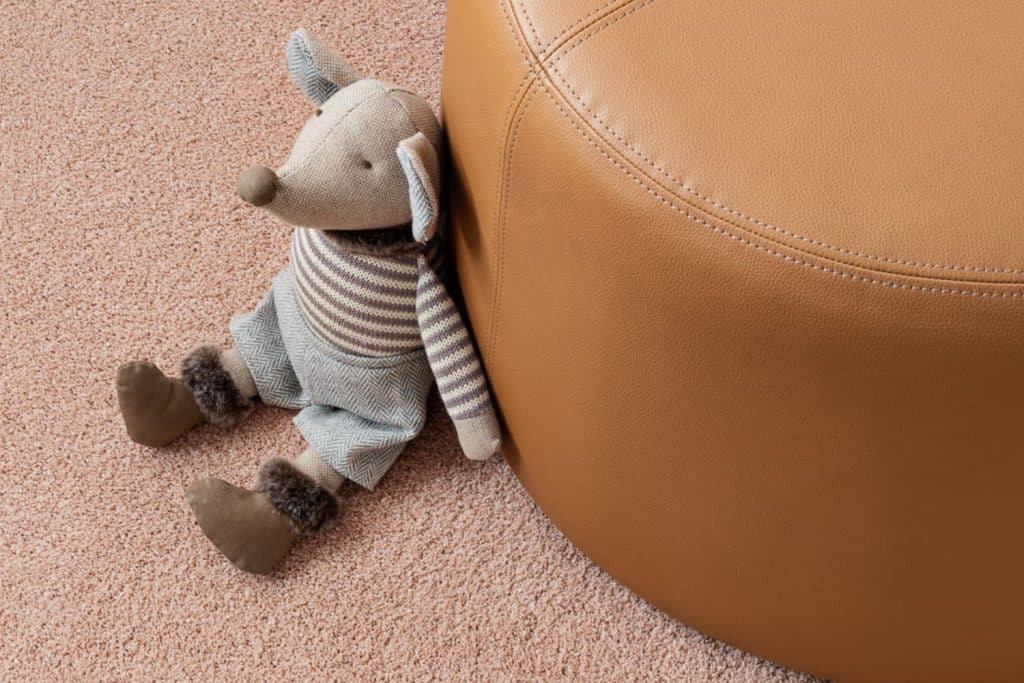 From the standpoint of a home with pets and children or either of them or areas with heavy foot traffic, nylon carpets can be a wise choice. Being stain and spill resistant, attending to and cleaning it immediately after an accident can prevent any stubborn stain or smell. Cut pile nylon carpets are resistant to pet claws, which helps keep your carpets lasting longer without losing their beauty and appeal. Children enjoy spending time on cushioned surfaces and Signature's nylon carpet collection is as soft as you will find and are also super plush to make it a great addition to your home to enjoy the benefits more and worry less of the maintenance.
Signature's range of carpets are high quality and comes with a 20-25 year warranty. You can use our Floor Visualiser on our website to envisage which carpet would look great in your room. So go to our website, upload your room photo, and start playing around with what carpet will look perfect for your space. If you want to get a feel of our soft carpets, you can order free samples, and we will deliver them to you free of cost. At Signature Floors, we want to make sure our clients make an educated choice before investing, so go ahead and start browsing.