When you talk of renovating a space, despite flooring being one of the integral components, it probably isn't the first thing that comes to mind. Truth be told, flooring covers most parts of your home, so investing in superior quality flooring that is timeless and durable should top your list of priorities. 
With the number of flooring choices available, choosing the one that suits your home can be overwhelming. However, with passing trends and fads, one flooring kind that never lost its touch is the royal flair of a carpet. From the imperial courts of emperors to the humble spaces of everyday homes, carpets were, are, and always will find its place in some nook of every home. So here we list down the modern carpet trends of 2023 that can bring style, warmth, and comfort to your floors. 
Earthy tones
Neutral tones in carpets have always been a top choice because of their versatility, beauty, and flexibility to blend in with the rest of the interiors. From sandy tones of beiges to taupes and dirty browns, warm earthy hues against cool coloured walls and furniture can create a welcoming and aesthetically- pleasing space. They also make areas look more extensive and spacious. From wool carpets to nylon/SDN carpets, Signature Floors stocks a variety of designs and tactile carpets in a variety of earthy tones.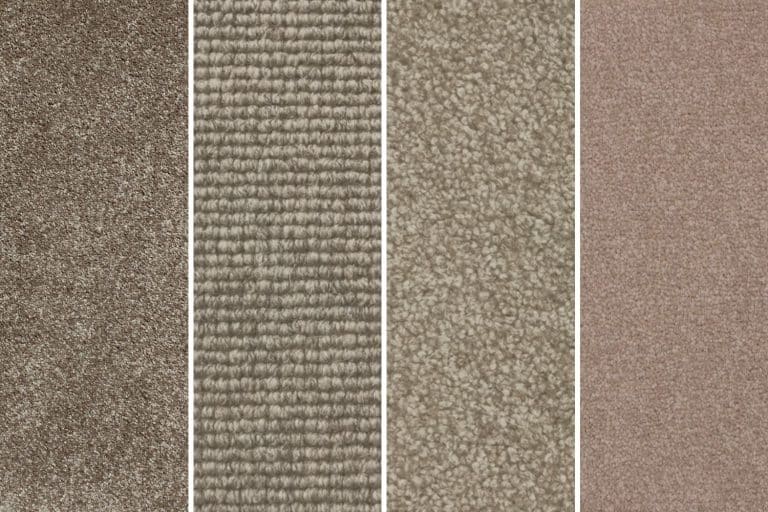 Play with colours
By coloured carpets, we don't mean psychedelic or the garish tones reminiscent of the 70s, 80s or 90s; we mean calming pastel shades that add visual interest to a space. If you are spirited and experimental with design, coloured carpets can be an excellent addition to express your adventurous spirit. Think blush pinks, mint greens, powder blues or even maroons to uplift the mood of a space. Play with a neutral colour scheme to balance the coloured floor covering and invest in light-coloured walls, neutral-toned furniture and complementing knick-knacks. Signature Floors offers a wide selection of carpet colours that can be seamlessly integrated into your home décor. 
Plush
Stepping on a soft and dense pile underfoot is what your experience of a carpet should be like. Velvet-touch nylon/SDN piles or chunky textured wool carpets, plush carpets lend a luxurious air to a space. Given our time spent at home, allowing yourself extra indulgence and extravagance in your favourite room will provide added warmth and comfort. Signature's Cashmere Touch range offers the softest carpet, which is velvety to touch and plush underfoot, while our Coco range from the Signature Wool collection is a thick pile that is as luxurious as it is durable. 
Eco-friendly
There is more than one reason to celebrate this trend. Eco-friendly carpets are constructed from undyed natural fibres and are biodegradable. Investing in an eco-friendly carpet allows you to behave responsibly toward the environment and add a touch of long-lasting luxury to your home. Signature has a few collections of eco-friendly wool carpets that come in looped and twisted piles. While the Econyl® range of nylon carpets have an extraordinary story of sustainability and recycling, which will inspire you to buy not only the softest carpet but also one you will be proud to own.
Textured carpets
Imagine walking on a carpet that takes you on a sensory journey? Textured carpets add that depth and character to a space. Usually constructed in a loop, twist, or cut pile, they are hardwearing and endure well in high-traffic areas. Because of its weaving techniques, some tightly woven wool carpets greatly reduce the formation of divots or indentations, usually caused by the placement of heavy furniture or vacuuming. With proper care, textured carpets can last a long time. With their looped and twisted pile surfaces made from natural fibres, Signature's wool carpets provide a tactile experience underfoot and add aesthetic appeal to a room. 
If you are wondering which flooring or carpet to lay in your home, these carpet ideas can help you decide which one suits your aesthetics, personal style, and family dynamics better. You may want to completely carpet your home or choose certain areas for added softness underfoot; either way, knowing these timeless carpet trends of 2023 can be your starting point.