The 60th edition of the Salone del Mobile wrapped up recently with much exuberance. Held after a 3-year hiatus (thanks to the pandemic), the event saw a massive turnout of over 262,000 attendees from across the world — a testimony to the popularity of the one-of-a-kind furniture and design fair. From architects and designers to artists and craftsmen, from brands and manufacturers to design lovers and connoisseurs, the venue dazzled with the presence of people and brands from the design world and immersive installations. Considered the mecca of design, it was the perfect place for creative minds to come together to network, exchange ideas and thoughts, showcase designs and get inspired.
Here are 6 key trends we noticed at the Salone del Mobile 2022 that could be worth incorporating into your next design project.
      1. Call of Nature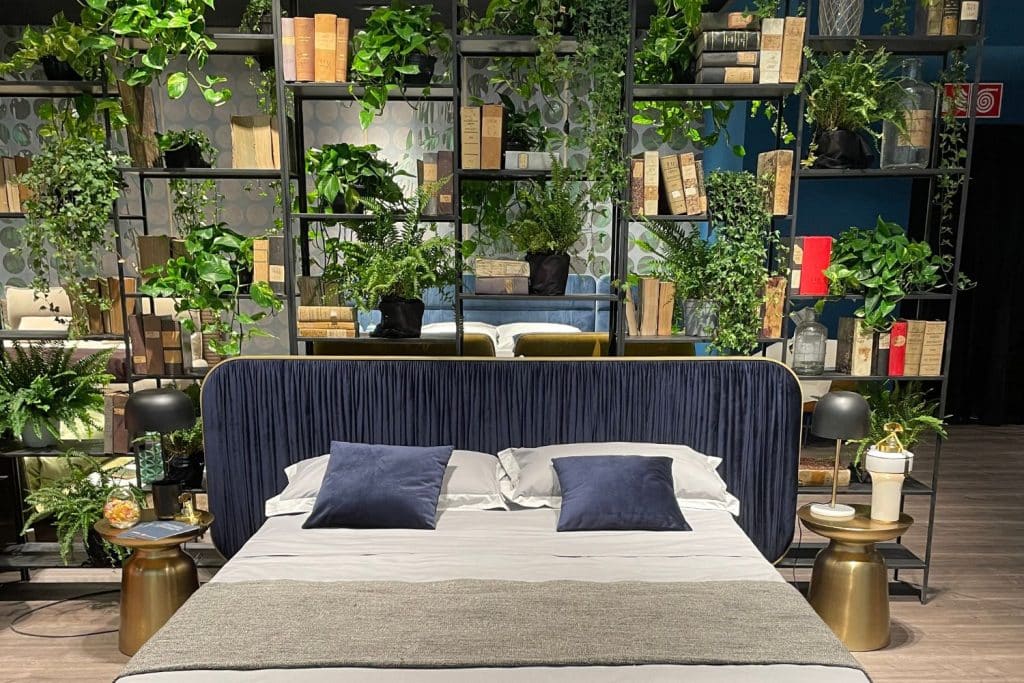 Considering the amount of time, we have been spending indoors over the last couple of years, integrating nature in the interiors of a built world played a big part in the Salone del Mobile. Bringing the outdoors indoors promotes wellness and relaxation and encourages the connection humans have always felt with nature. Whether it was designing furniture with integrated planters or pots or emblazoning elements of nature on walls, textiles, fabrics, and accessories, the ecological transition from the outside to the inside was a palpable trend across different installations.
Aware of the impact of biophilia in a commercial setting, Signature Floors offers flooring solutions that imitate nature in design and construction to bring the balance between physical and mental well-being. Read more about how to navigate the impact of biophilic design and sustainable flooring here.
      2. Set in Stone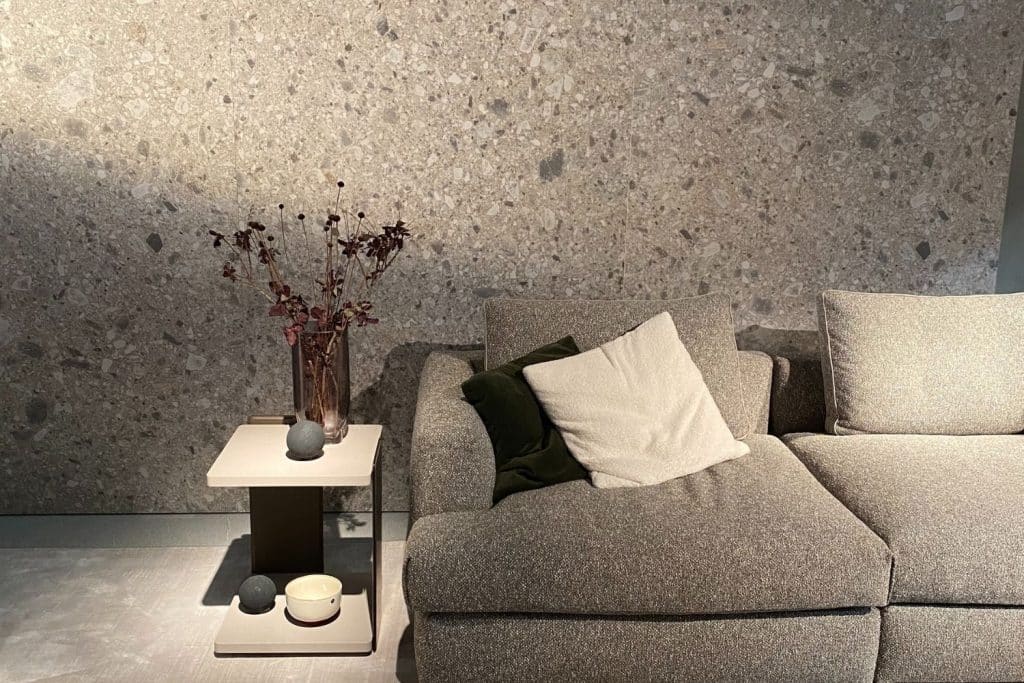 The use of stone in the design world never went out of style, but at the Salone del Mobile 2022, it has re-emerged stronger and bolder than ever. A candy-coloured archway to a pale pink onyx bathroom, a verdant stone bookcase and coloured veins running through natural stone surfaces reinstate that great designs are indeed 'Set in Stone'. With inimitable patterns and unique designs, stone surfaces always add individual self-expression to a space.
If you're inspired to incorporate this look into your projects, check out Signature's 88 Planks – Stone 5.0 range, which has a wide range of vinyl planks mirroring marble and terrazzo designs. In addition, our 88 Planks – Colour 5.0 range is available in 20 vibrant tones that allow you to play with textures and hues.
       3. Colour Blocking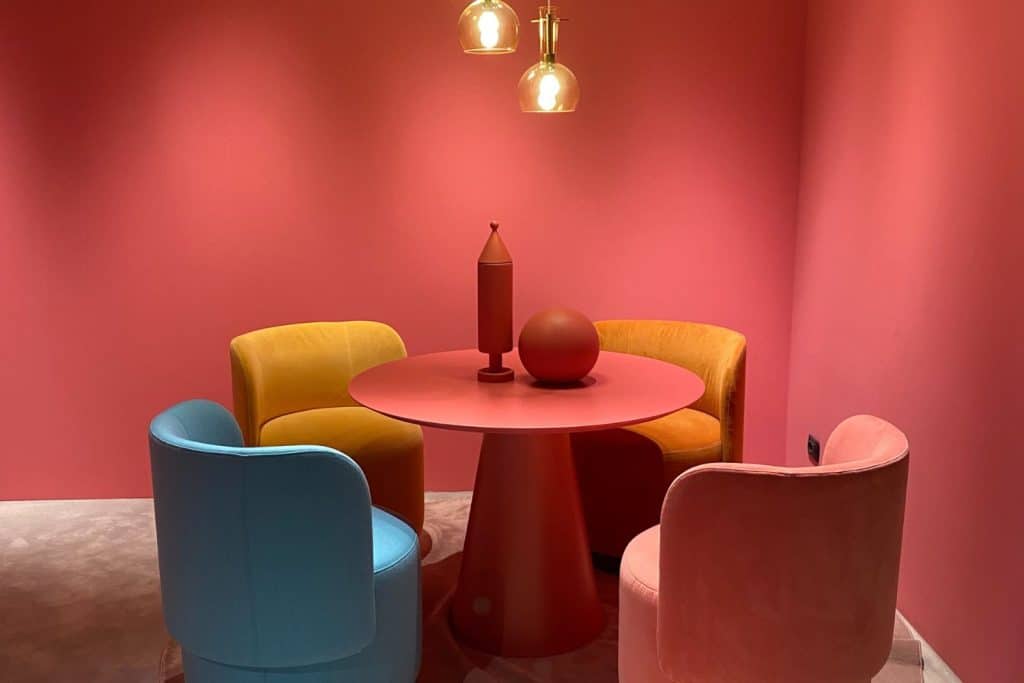 In an interior landscape, colours do not just add playfulness but also help lend character and uniqueness. With remarkable faith in the power of colours transforming a space, colour blocking was conspicuously visible in the furnishing, textiles, wallpapers, and décor exhibited at the design week.
The composition of two or more contrasting colours in any interior is visually arresting, and with Signature's Vivid 202 carpet tile collection, you can mix and match from an extensive range of 202 colours to create structure and form. Create a point of anchor or add aesthetic appeal — colour blocking is the way to go!
      4. Ahead of the Curve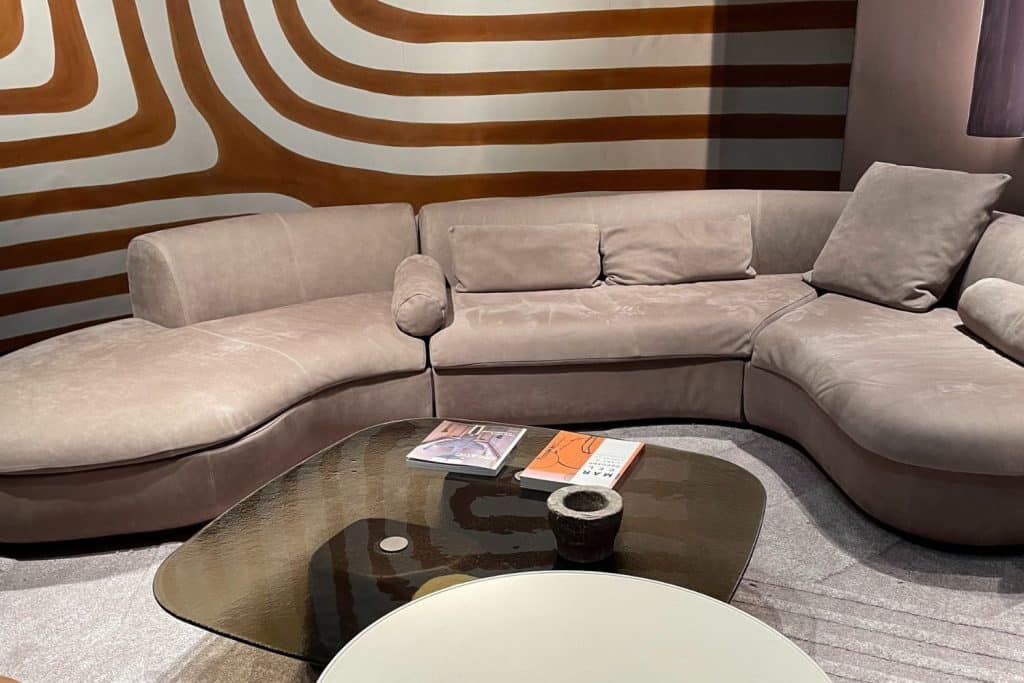 Comfy sofas, trendy lighting, modish accessories — one element that bound them together at Milan's furniture fair were their curvature and circular forms. With its rounded corners and soft edges, we think that curved shapes will rule the roost in the design world. Psychologically speaking, curved lines and circles evoke safety and relaxation in furnishings, while curved wall designs add movement and fluidity to an area and break the monotony of a regular space.
     5. Shades of Blue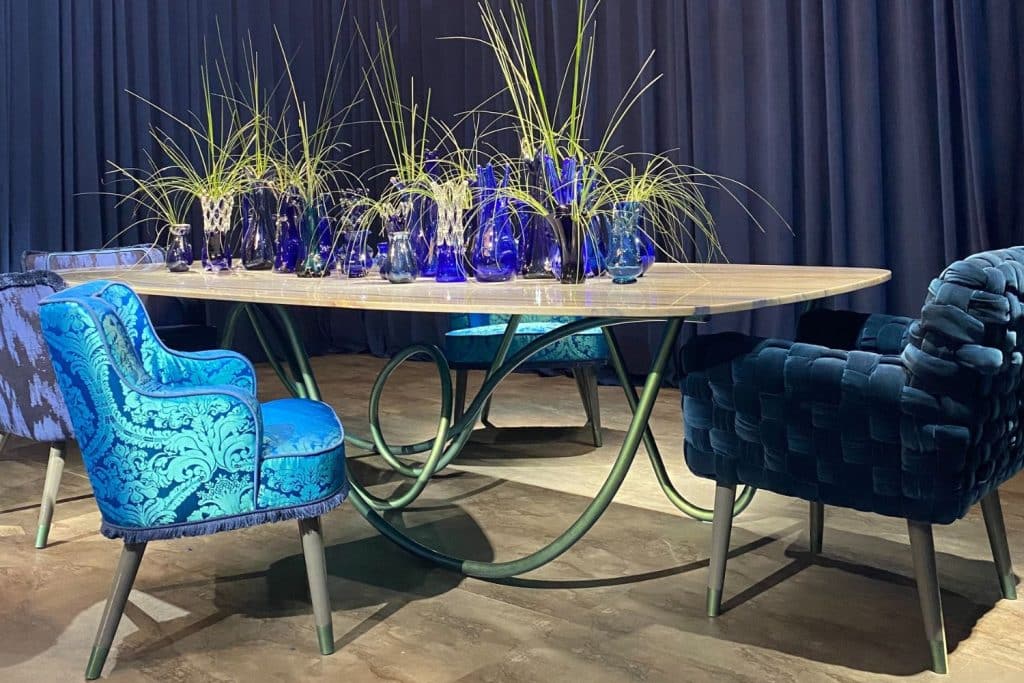 From the soothing tones of light blues to the dark hues of cobalt, the effects of blues have always had a calming effect on people. At the Salone del Mobile, shades of moody blues were spotted everywhere. From furnishing to wallpapers to accessories. The colour dominated because of its relaxing and royalty-evoking characteristics. Create a backdrop of blue or throw in accents of the azure tone in a room; the sensory colour sure tugs your heartstrings.
In line with the timeless colour trend, Signature Floors' 275-square-metre showroom, located on Flinder's Lane in the heart of Melbourne's CBD, is a 'work of art' and greets guests with a mood board of Yves Klein Blue. Classical plaster busts complementing a lounge and a rug, with drapes in similar hues, are the perfect inspiration to bring this trend into your interior space. Read more out more about our Melbourne Showroom here.
   6. The Importance of Sustainability
Last but certainly not least, keeping up with the Salone committee's purpose to promote sustainability had brands displaying components of sustainability and environmental awareness in their exhibits and designs.
Signature has been on the path of sustainability by constantly taking steps to close the loop and create a circular economy. Our carpet tiles are GreenRate™ Level A accredited by Global Green Tag® and we have recently also acquired CRI Green Label Plus for our Axminster range, meaning our carpets emit very low emissions of Volatile Organic Compounds (VOCs), improving indoor air quality. As a business we are also certified carbon neutral by Climate Active ensuring our carbon emissions are equal to net zero. Take a look at our sustainability initiatives which help make us one of Australia's leading sustainable flooring companies.
Final Thoughts
Talking about the Salone del Mobile, Chris Rozon, Carpet Product Manager at Signature Floors, expressed, "It was fantastic to be at the show in person and you could tell the exhibitors went all out focusing on the visitor experience. Functionality and colour were two key areas that stood out to me and from a Signature Floors point of view, we were happy to see that we're still on trend with colours, flexibility, and sustainability, and we were able to gain great insights into what's coming from colour and design perspectives."
Ready to discuss your next Commercial project? Get in touch with us!