Signature Floors Melbourne Showroom
Signature Floors has been looking for the right location and building for a new showroom for some time, wanting to be closer to its clients. So, it seemed timely to look for a showroom in the heart of the city. Located on the second floor of the American Romanesque building in Flinders Lane (no. 125 above restaurant Chin Chin), the new premises brings together Signature Floor's extensive collection of carpet tiles, woven carpets, hand tufted rugs, timber, vinyl planks and tiles, and even artistic wall installations. For architects and designers, entering this space is more akin to a gallery/hotel lobby. Designed by Hassell, what was previously a 275-square-metre shell, is now a functional 'work of art'.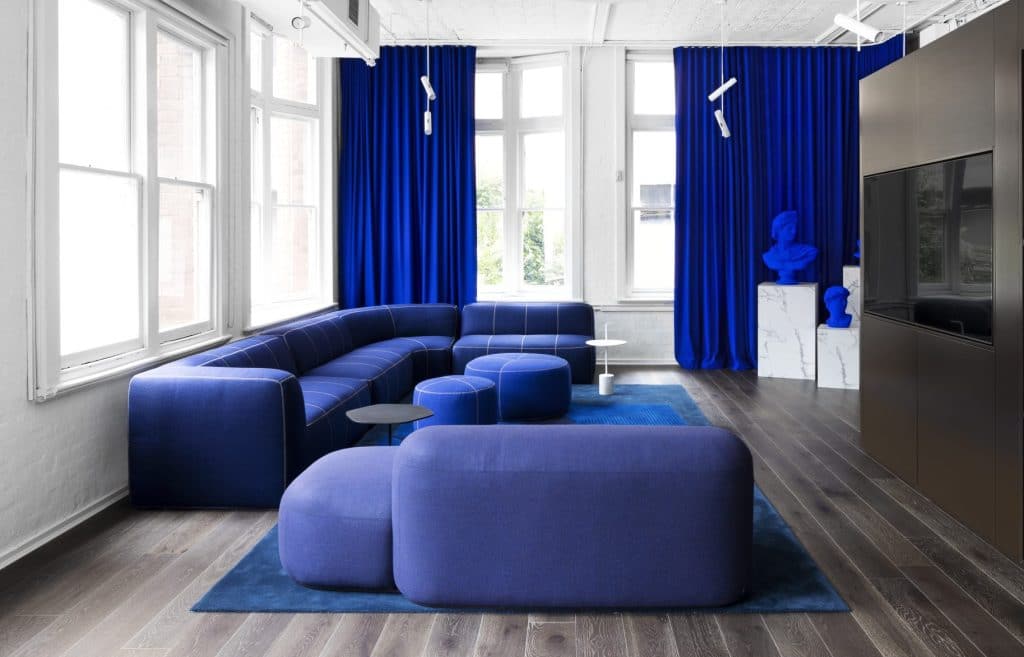 With literally hundreds of commercial flooring samples on tap, the showroom could easily have been overwhelming (there are over 200 colour samples alone in the Vivid 202 range). So instead of showing every shade of each colour on arrival, clients are greeted with a 'mood board' of Yves Klein Blue. Classical plaster busts arranged on faux marble plinths (a vinyl in the collection) are in Yves Klein Blue, complementing the Zenith module lounge and deep blue drapes. A deep blue patterned rug, a project which the Signature Studio designed in collaboration with Kate Banazi is as welcoming as the view of Flinders Lane through the bay window at the front of the showroom. "One of the starting points was the sculpture of artist Robert Owen (Owen is represented at the Arc One Gallery a few doors away). "I wanted to respond to Owen's work as well as the other galleries that have established themselves in Flinders Lane, as much as the food and hospitality offering," says interior designer Dan Cox, a principal with Hassell. Clients can discuss their needs in this lounge or move straight into the showroom and see the slow reveal of the myriad of samples.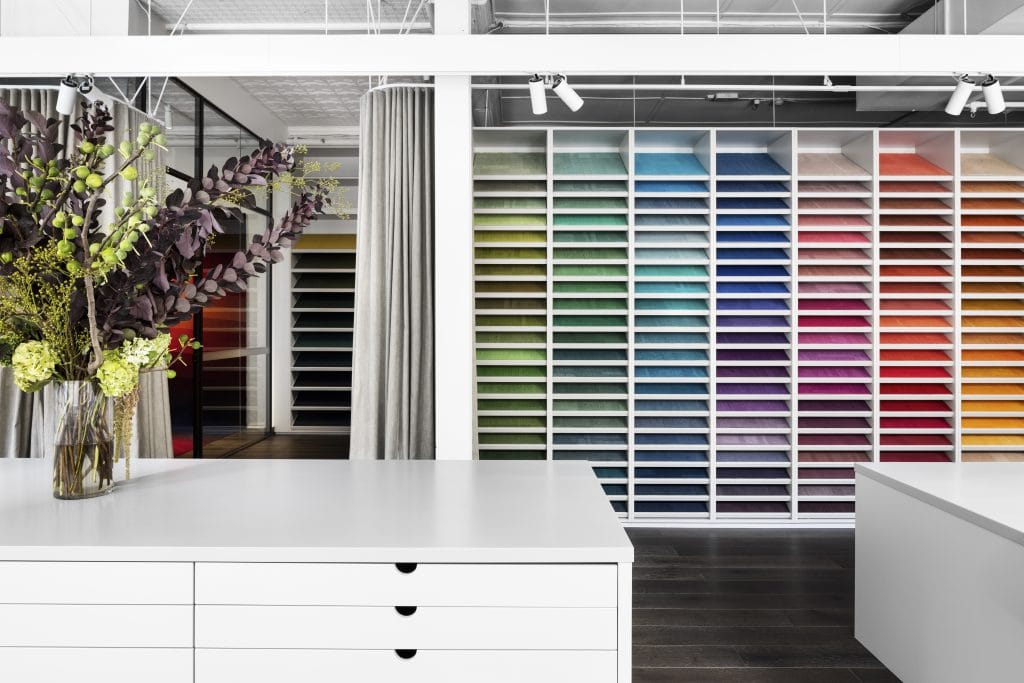 Hassell inherited what was literally a shell. While the pressed metal ceilings of the circa 1910 building, were intact, the timber floors were in poor condition and uneven in areas (a problem given new shelving required an even footing). However, the original structural steel columns were retained, including their overscaled screws. And to address the uneven floor and also showcase Signature Floors, new engineered timber floors were installed. To display such a wide range of samples, Hassell included extensive shelving, with three pods of drawers taking centre stage (also used to look at samples and for displays). "We wanted to conceal as much as possible," says Cox, who draws back the biscuit-coloured linen curtains to reveal every imaginable colour possible. "This showroom was specifically conceived for architects and designers. They don't want to be overwhelmed and, in many cases, know what they're looking for, particularly when it comes to certain colours or textures," says Cox, who can steer designers known for their use of colour to certain display areas. Drawers conceal an extensive array of products across wall-to-wall carpet, modular carpet and vinyl plank and tiles.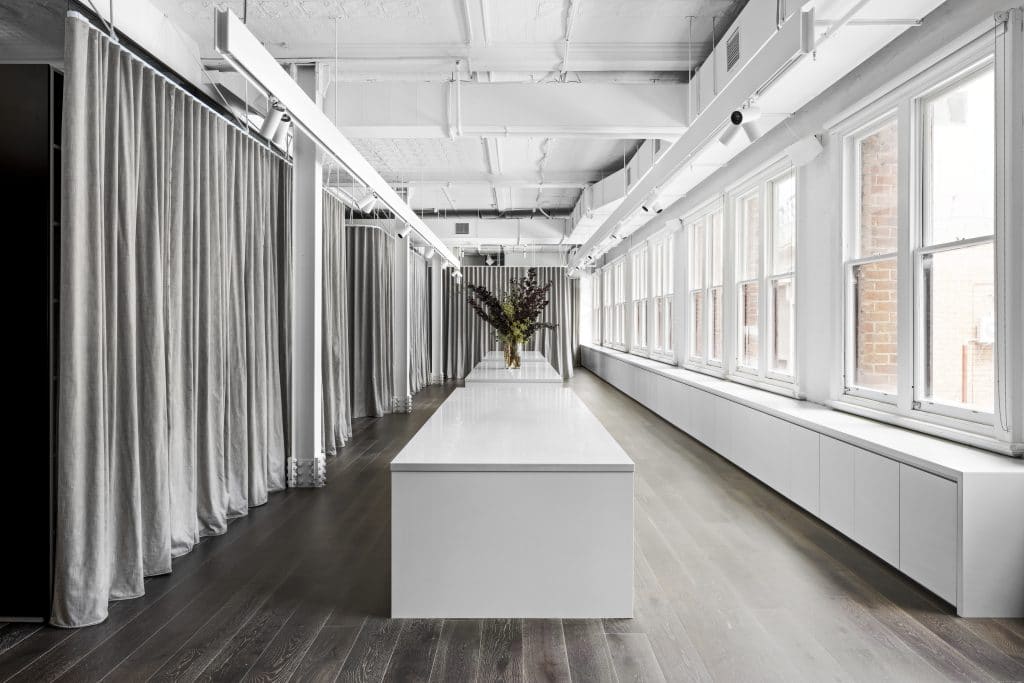 Hassell also had to include a separate boardroom, a library and a design studio for the Signature Studio team, along with kitchen and bathroom facilities. In contrast to the neutral joinery and curtains, the boardroom tucked behind, is ablaze with colour. Here, Cox took his inspiration from the work of Verner Panton. A vibrant floor rug transitioning from vibrant deep blues to saturated oranges extends from the floor to the wall – very late 1960s/early 70s in feel. Complementing a crazy patterned blue-stained timber veneered table, and complemented by a Verner Panton pendant light, it's both a joyous and engaging space for board meetings. "We wanted to show clients what can be achieved with Signature Floor's ability to customise carpets," says Cox, who also points out two large artistic carpet installations in a passage that demonstrate both the depth of the pile and the talent of the Signature studio team. "These carpets also reduce the sound emitted through the spaces," says Cox.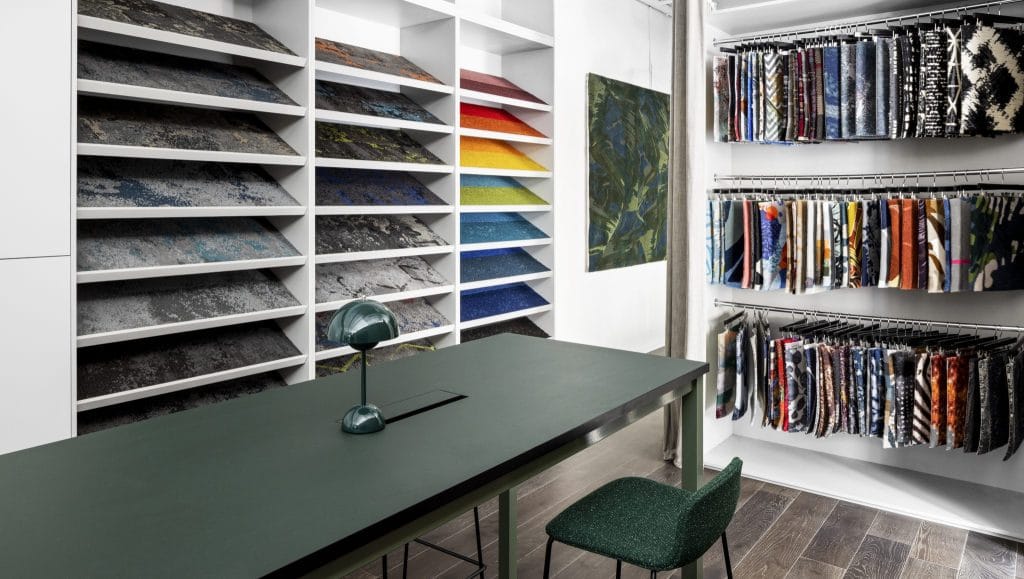 While the boardroom and the main showroom are quite theatrical, with the opening of the curtains echoing the start of a 'performance', the studio, complete with its planter wall, is relatively understated. This space, as with the showroom, is beautifully illuminated by soft western light, with the neighbouring buildings creating a filter for what would otherwise be harsh afternoon sunlight. "We were conscious of the way the light falls throughout the day. It's important to be able to see samples in varying light," says Cox, for the team of Signature textile designers who work in this showroom.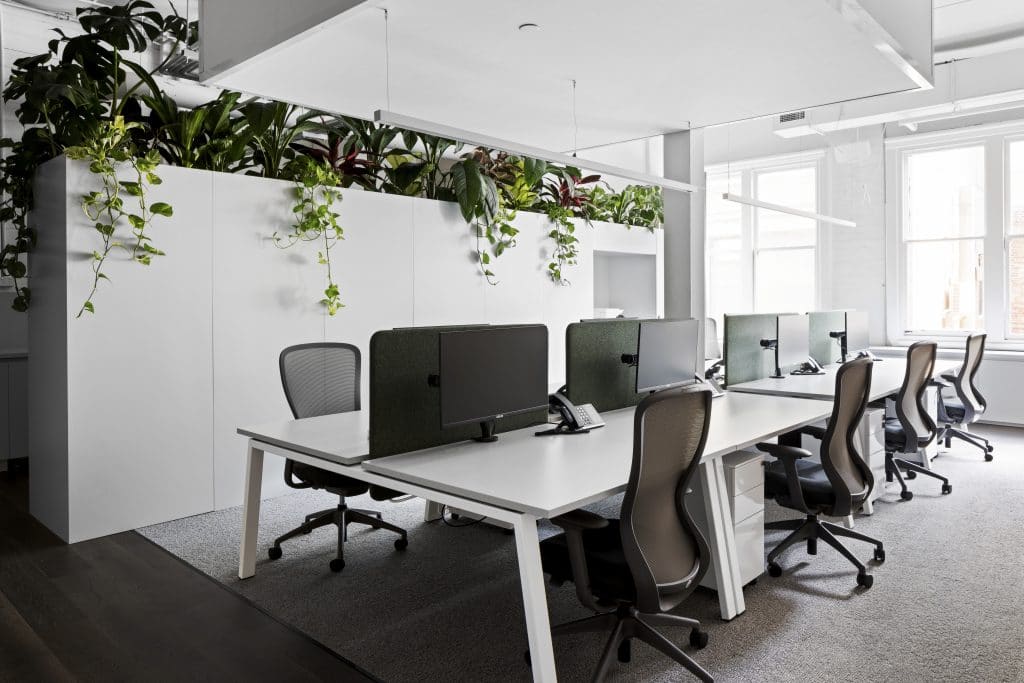 Get in touch with your Account Manager or call us on 9401 0812 to book in an appointment, we look forward to welcoming you!
Text by Stephen Crafti