Vibrant, glamorous and moody hospitality flooring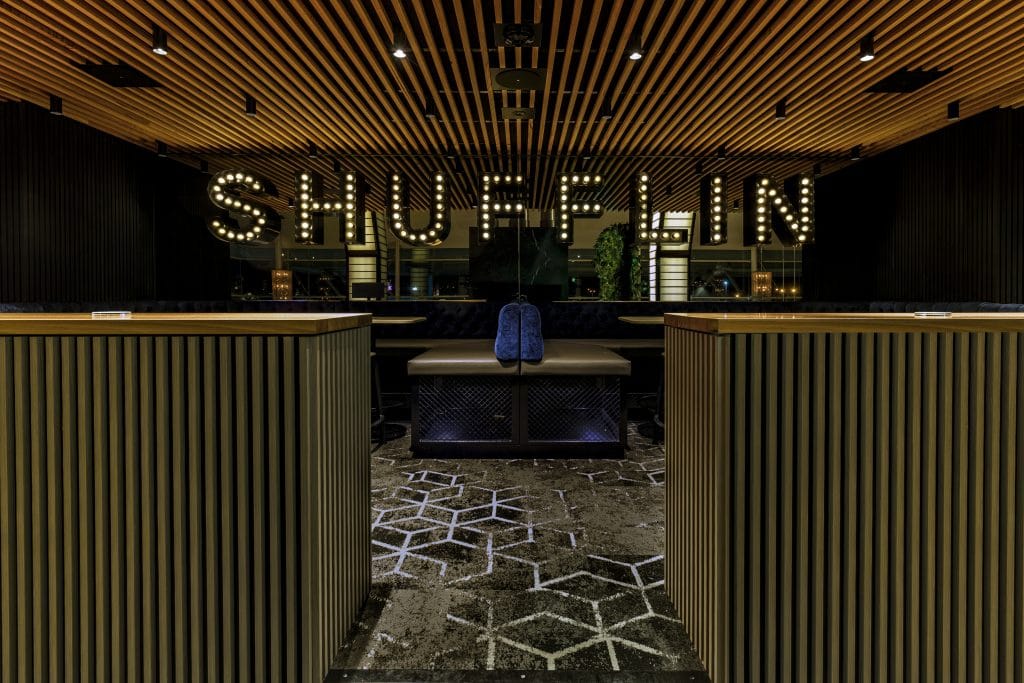 The Breakwater is a relaxed resort-style hospitality venue with stunning coastal views of Hillarys Boat Harbour in Perth, Western Australia. And, recently, it underwent renovation across its two levels. BHO Interiors, who presided over the new design, specified flooring by Signature. Specifically, they installed our commercial carpet tiles and planks – Botanica Moss, Pure Planks Fossil and Vivid – to complement the venue's contemporary interiors.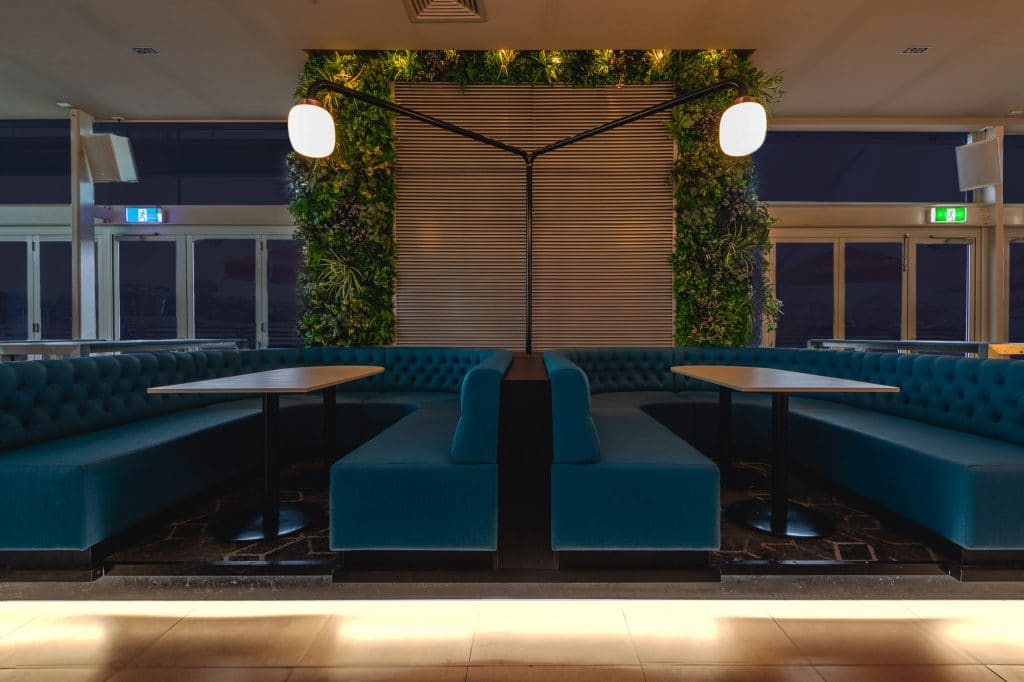 The Renovation
We spoke to Royce Lai, Lead Interior Designer at BHO Interiors, about the project brief. According to Royce, the old interior felt cold with a huge white ceiling and bulkhead. Since the renovation, the designers have reduced the white with timber strips clad over both these surfaces. They've also used the right combination of furniture, lighting and flooring to create a warm, welcoming and harmonised atmosphere.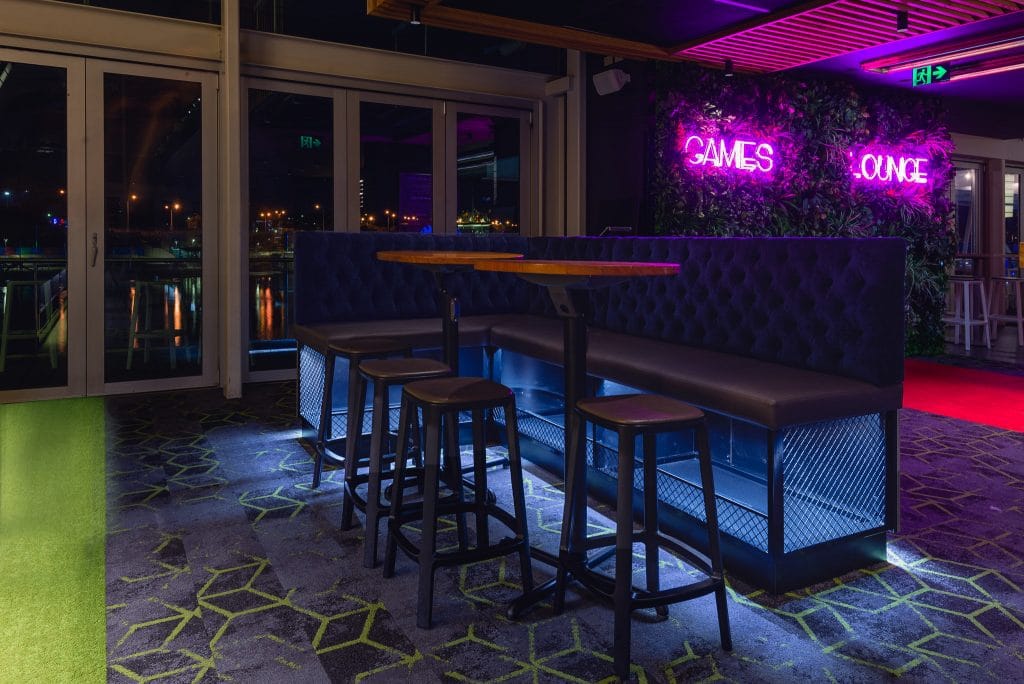 Elevated dining booths feature throughout the ground floor level, with our Pure Planks zoning these booths beautifully. Upstairs on the first floor, a distinctive Hollywood vibe prevails with a red carpet (Vivid Crab Apple) leading up to a lush green wall. Additionally, the designers have used a combination of our Vivid, Pure and Botanica Planks for zoning.  The venue also features Western Australia's first shuffleboard experience with a Shuffle Room. In fact, the four shuffleboards are sectioned using Botanica's bold Moss Green carpet planks – recreating the experience of standing on a lawn.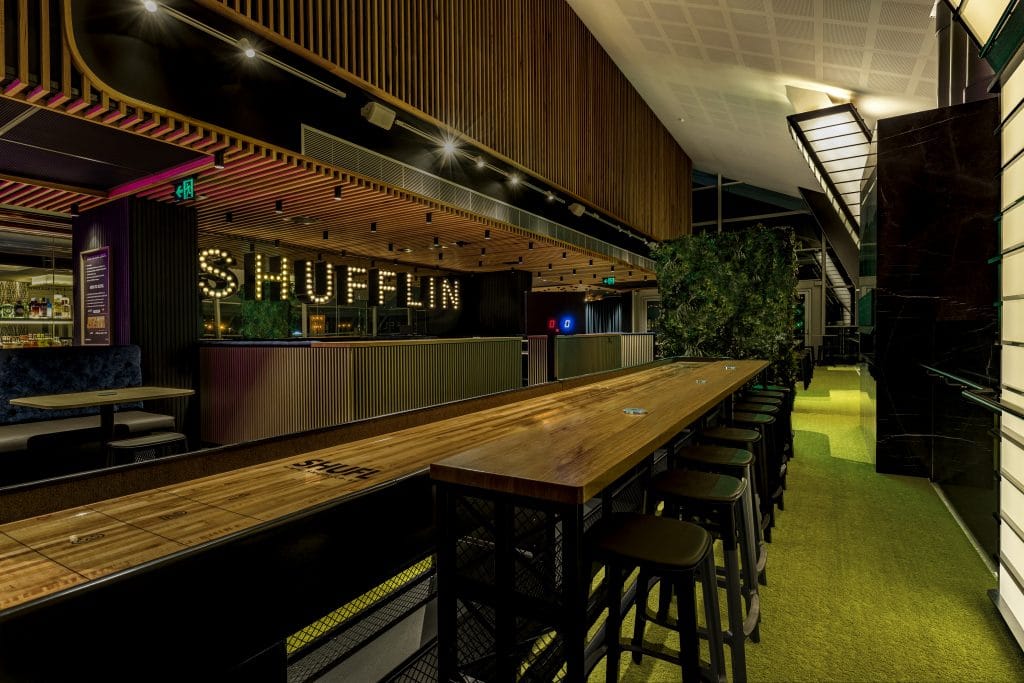 On working with Signature
"We chose Moss, Pure and Vivid because they aesthetically blended with our interior design, offering a rich textural as well as a visual experience," says Royce. "In fact, the dazzling contrasts in design coupled with effective sound absorption worked in our favour."
Explore textured, coloured and stocked commercial carpet tiles for your next project.
Carpet tiles and planks featured:

Pure Planks' Fossil Terrain Goose & Mineral Pistachio, Vivid Crab Apple Intelli Tiles  & Botanica Moss Green
All photos courtesy of BHO Interiors