Vivid carpet tiles for learning
Using colour in educational design is an effective strategy to impact student behaviours, maintain focus and retain attention. Since flooring is one of the largest blank canvases in learning environments, designers have an opportunity to use colours to dramatically alter the mood and energies of those who spend time in it. This latest project with Cirillo Architects, in fact, illustrates just how transformative colour can feel courtesy of Signature's Vivid carpet tiles.
The Geelong-based design firm was tasked with the expansion and refurbishment of the existing McAuley Campus Library at Emmanuel College, Warnambool. This involved punching through and opening up what was previously the music department. Signature Floors' brief was to provide sophisticated carpet tiles for the new library space. These selections would serve to unify the newly expanded areas, but also create a way to visually differentiate between spaces.
"We had to be conscious to not draw attention away from the books on the shelves. That's why working with Signature has been a huge help to us," says Matt Cirillo of Cirillo Architects. "Vivid gave us the best scope for colour selection that was integral to achieving the brief," he adds. The colour carpet tiles are, in fact, located strategically throughout the library. This includes the attached reading areas, meeting rooms and study annexe.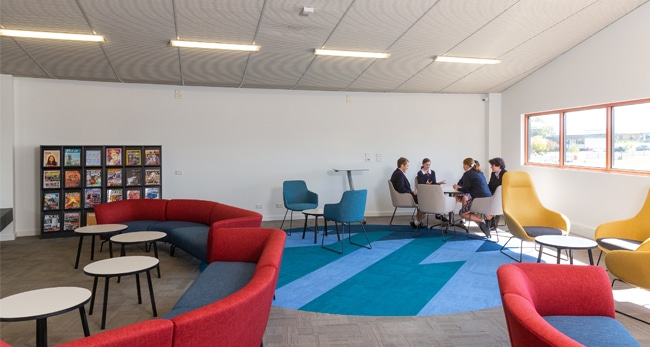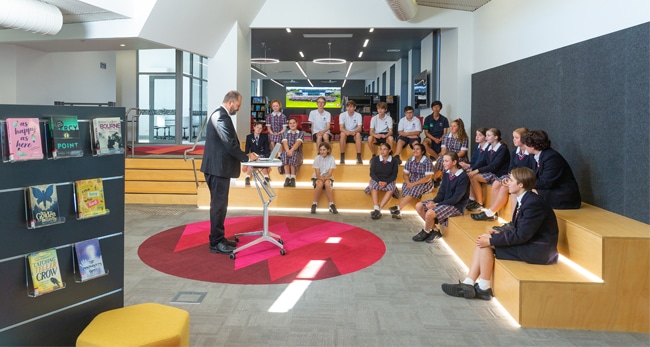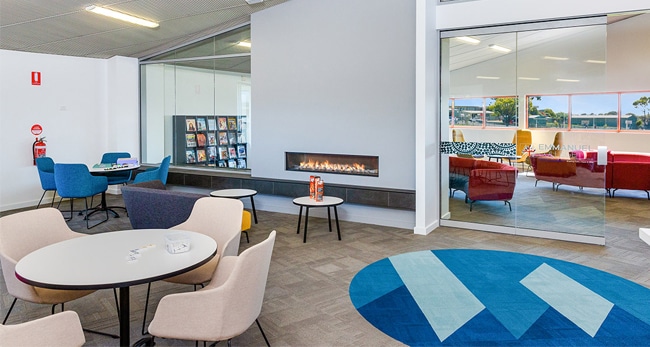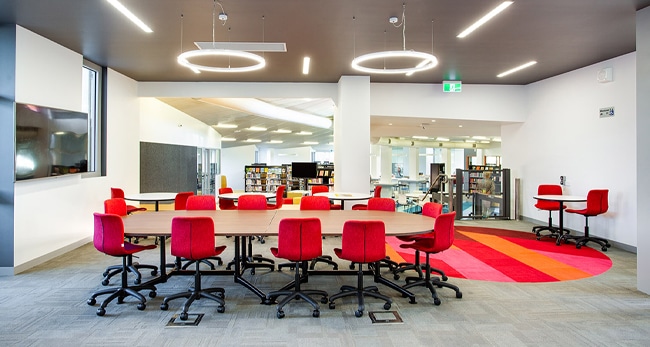 Explore flexible flooring choices for your education projects. Select from innovative carpet tiles, vinyl planks, sheet vinyl, Axminster carpets and custom rugs using our Education Flooring Guide today.
Floor coverings used: Vivid carpet tiles
Designer: Cirillo Architects
Photos courtesy of Cirillo Architects